With manual expense auditing, it is extremely difficult to find duplicates across expense reports. A common scenario in enterprise finance is paying out an expense before a duplicate is discovered.
The Duplicate Expenses Across Reports Base Model spots the same receipt transaction submitted within two or more different reports, even if they were submitted at different points in time. It then flags that transaction as high risk. Auditors can then easily drill-down within the platform to view the identified expense reports, cross-reference actual receipt images to verify the duplicate transactions, and take immediate action.
In the struggle to make duplicate payouts a thing of the past, AppZen's Duplicate Expenses Across Reports Base Model has you covered.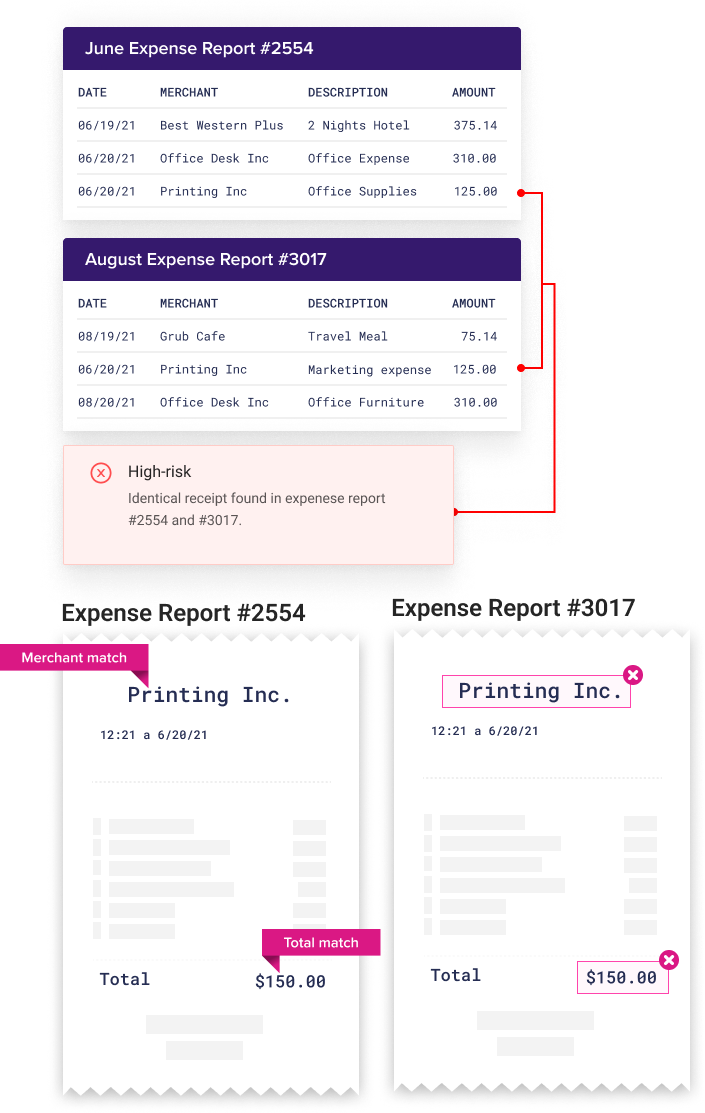 Want to know more about the
Duplicates Across Reports Base Model?