The curse of non-compliant spend: T&E policy and spend regulations
Making sure your business expenses comply with policy and spend regulations is no small feat. It's hard to get people to read the T&E policy, much less follow it. And regulatory compliance is an expensive game you can't afford to lose. With so many different requirements, globally, if you're auditing only a fraction of your expenses and invoices, how do you keep your company out of hot water and off the front page of the newspaper? There is strict payment transparency legislation in the Life Sciences industry, for example, such as the Sunshine Act in the US, European Federation of Pharmaceutical Industries and Associations Disclosure in the UK, and the Loi Bertrand in France. There's anti-bribery and corruption legislation for anyone doing business overseas, like the Foreign Corrupt Practices Act in the US, UK Bribery Act 2010, and Germany's Administrative Offences Act (OWiG). In many countries, you have to carefully watch alcohol spend for anyone doing business with government entities.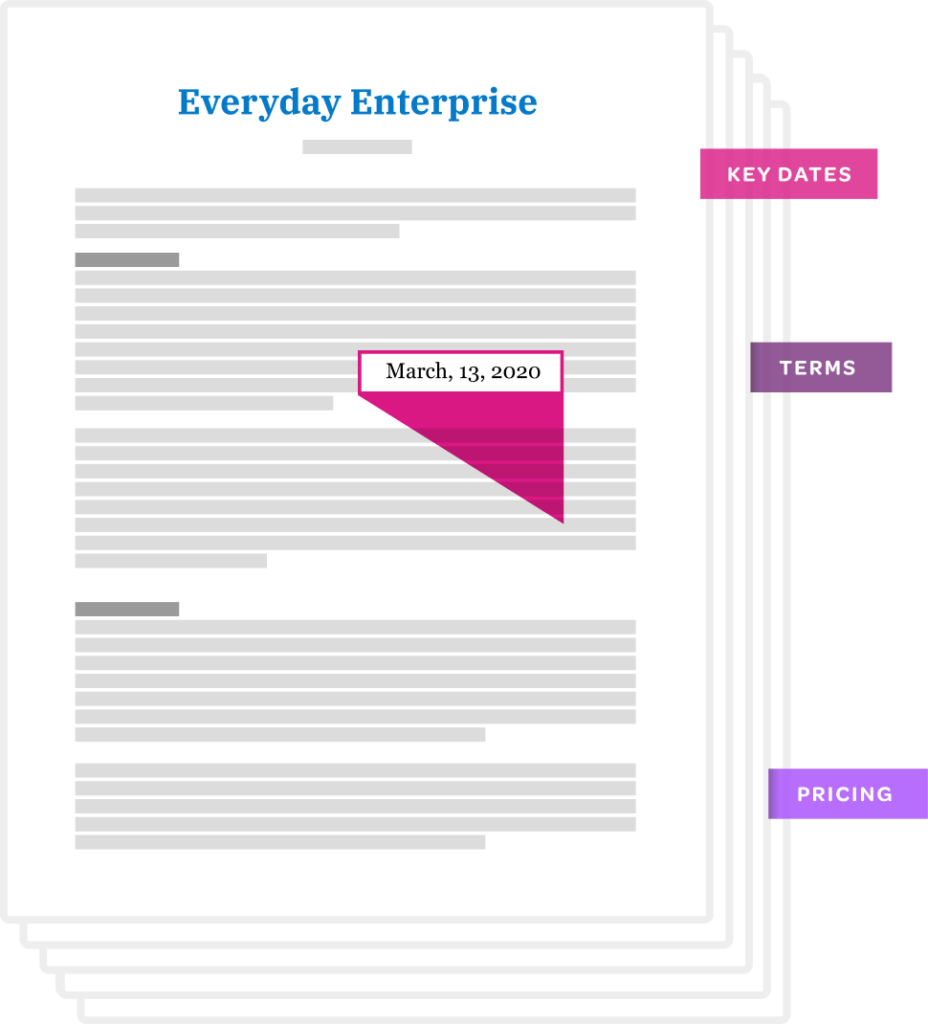 Find out if your company is unnecessarily exposed to risk because of an unenforced compliance policy
take the assessment
Expense policy compliance
Without doing regular expense report auditing, your chance of catching all of your non-compliant spend is miniscule. It may not matter for the team dinner that went a few bucks over the limit or that bulk order of whoopie cushions you purchased for the last all-hands meeting. But what about that bribe your vice president made to a Chinese official? Or the trip your east coast sales team took to a tattoo parlor on the company dime? Or the business lunch your head of marketing expensed at Treasures, which sounds innocent enough but is in fact a strip club?
If you work for a fiscally conservative organization, or one that does business with governments or publicly-funded organizations, you have an obligation to review all T&E spend for these kinds of policy violations. But even if you work for a place with a more open spend policy, you may still want to keep an eye out. Your company's expenses could be the first sign indicating fraudulent activity is taking place. The newspapers are full of stories about bad executive and employee behavior in which the first clues show up in expense report audits.
To make sure your T&E spend complies with policy, what's required is a way to audit 100 percent of your employees' expense reports, before reimbursement. You need to detect unauthorized purchases, spend that exceeds your policy for a category, or expenses that can get you in legal trouble, and all in a scalable way.
Catching and eliminating expense policy violations is easy with AI-powered expense auditing from AppZen.
AppZen is helping us create a culture of compliance."
SENIOR MANAGER,
ACCOUNTS PAYABLE, HIGH TECHNOLOGY
8x
Enterprises that use AI to audit spend find 8x more regulatory violations than those that don't.
Invoice policy compliance
Auditing invoices for policy and regulatory compliance violations is time-consuming and complex. This is especially true for enterprises with robust purchasing programs that have thousands of different vendors and pay tens of thousands of invoices each month. With most AP automation tools, there's no way to review all of these transactions to ensure they comply with your spend policy and regulations prior to paying them, and still move at the pace of your business. If you pay first and audit afterward, you increase the likelihood of a violation. If you spend more time and staff hours auditing prior to payment, you miss opportunities for early payment discounts.
Depending on your level of AP automation and centralization, your organization experiences an invoice error rate between 10 and 30 percent, according to the Institute of Finance and Management (IOFM). Even when it seems as simple as validating price and units against a PO, invoice non-compliance is a challenge.
Beyond corporate compliance, regulatory violations can also hide in invoices. A payment to a health care professional, teaching hospital, or contract research organization can constitute a violation of healthcare payment transparency legislation, such as the Sunshine Act. Just one payment to a politically-exposed person or entity can get you into hot water with governments that have anti-bribery and corruption legislation like the Foreign Corrupt Practices Act.
To be certain you're complying with policy, what's required is a way to audit all invoices automatically, prepayment. You need to catch unauthorized spend and invoices that may violate the law.
The best way to accomplish this is with AI-powered invoice auditing from AppZen. Our platform lets you surface non-compliant invoices and tells you what you need to know to make them right before you pay. With AppZen, it's easy to be proactive–and much harder to be fooled.
We need to account for all payments to healthcare providers for the Sunshine Act, even stock options."
VICE PRESIDENT OF COMPLIANCE,
LIFE SCIENCES
10-30%
INVOICE ERROR RATE
SOURCE: IOFM
Key capabilities
Audit 100% of spend, pre-payment
Validate and audit to find 100% of issues, such as duplicates and compliance concerns, before any money is spent.
Avoid PO compliance issues
Automatically flag non-PO invoices and route to vendors for information before processing, increasing PO policy compliance
Flag out-of-policy expenses
See unauthorized purchases, expenses that exceed your policy, and spend that can get you into legal trouble.
Comply with spend regulations
Identify compliance risks, such as verifying debarred suppliers or government entities and receive alerts on regulatory violations.
Enable early payment discounts
From emailed invoice to "OK to Pay" in under 30 minutes. Realize early payment discounts with the fastest invoice processing available.
Prevent PR nightmares
Find and neutralize compliance issues and embarrassing spend. Reduce opportunities for error and ensure your organization is compliant.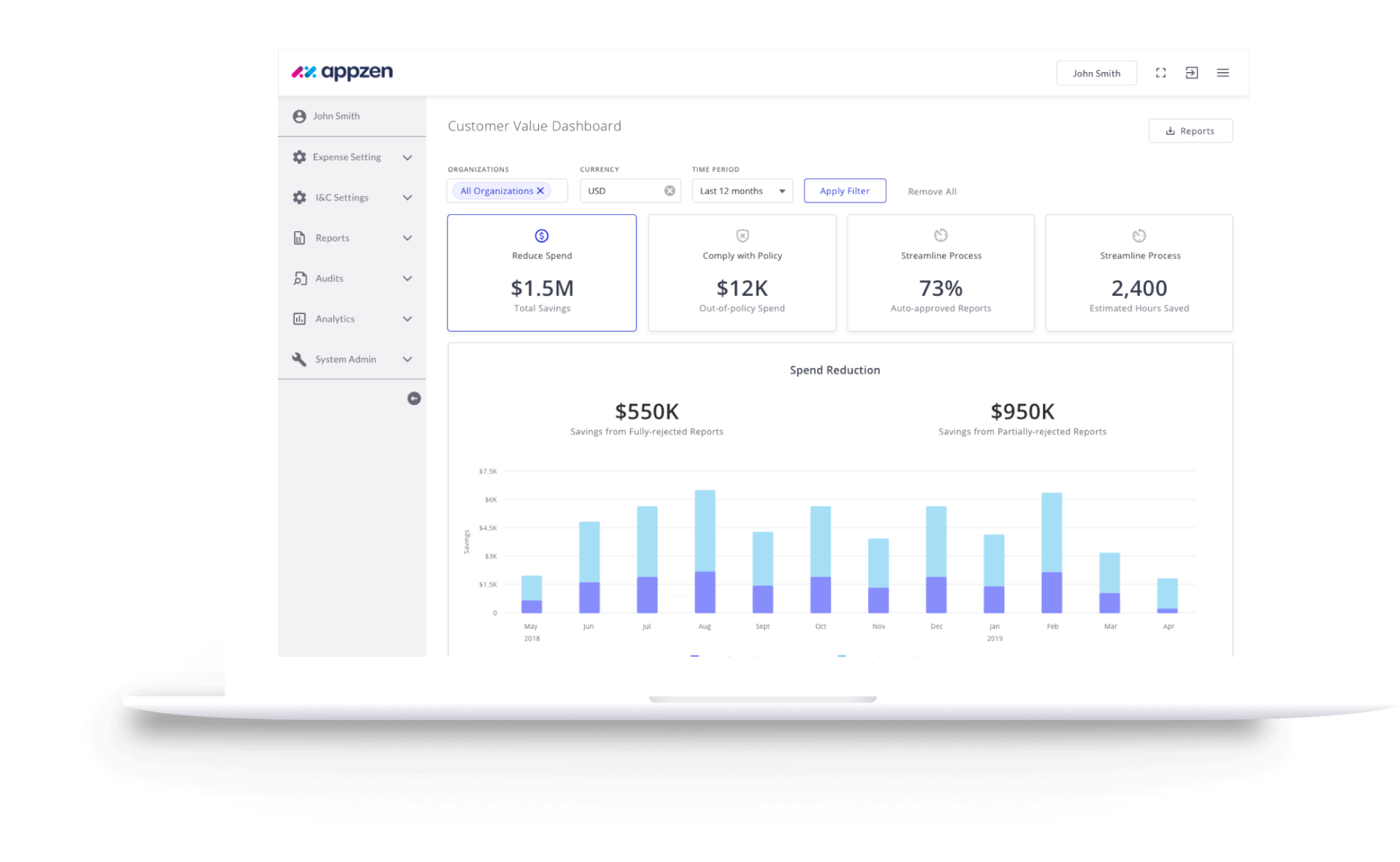 Time is money.
AppZen saves you both.
Contact us to set up a demo of our platform with one of our friendly enterprise account executives.
Schedule a Demo