The Daily Meal Limit Base Model detects whether the amount an employee spends on a meal exceeds the corporate daily meal threshold. The AI automatically looks across all expense reports and within receipt lines to verify the amount collectively spent on meals for a given day.
This model also makes it easier to identify policy non-compliance when personal meals with friends and family are claimed as business expenses.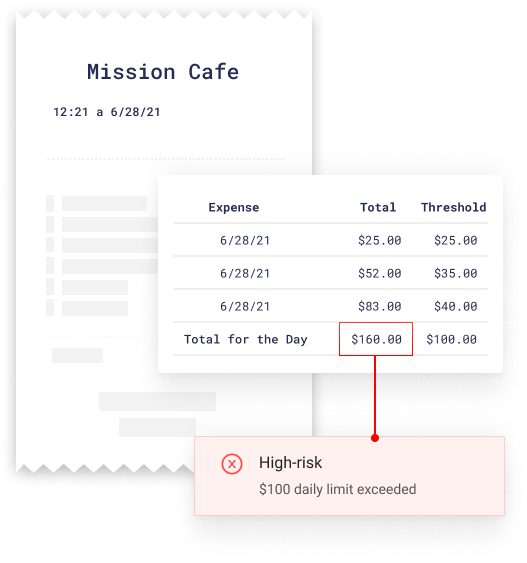 Want to know more about the
Daily Meal Limit Base Model?