Many organizations have strict spend policies that limit the amount employees can spend on alcohol. For example, a corporation may restrict the Sales Team to a certain dollar amount for alcohol at each meal. AppZen's powerful AI can distinguish between alcohol brands, such as "Grey Goose," and food items, such as "goose paté," on a receipt. This App can then detect whether any receipt lines contain alcohol, identify how much of a meal was spent on alcohol, and flag the receipt as high risk when the percentage is higher than the policy allows.
Accurately enforce company alcohol spend policy
Configure threshold limits for the percentage of alcohol purchased, based on the total meal value
Audit the percentage of alcohol by dollar amount spent per meal expense type
Flag an expense as high risk if the value of the alcohol exceeds the threshold limit, relative to the total meal value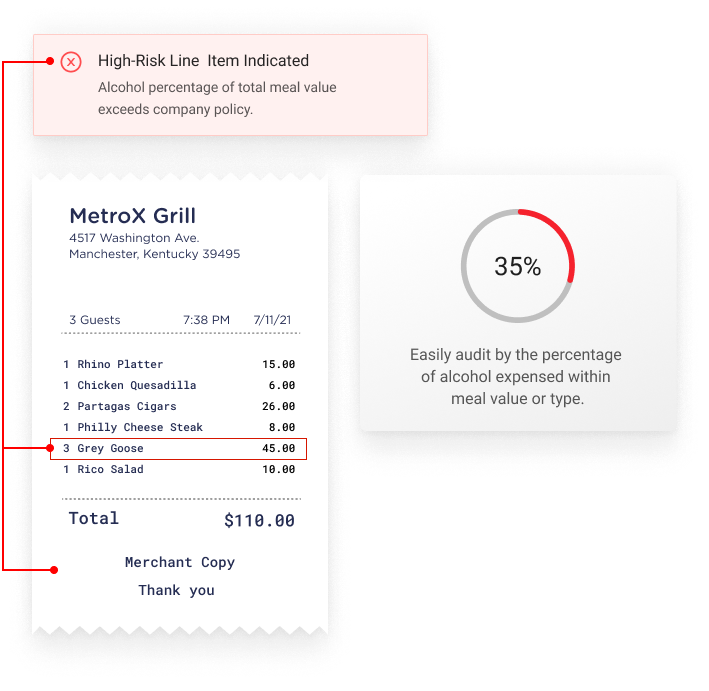 Want to know more about the
Allowable Alcohol Check Standard App?