Spending 7 hours a week on email? According to our survey, you're not alone.
In the fast-paced world of finance, efficiency is key. In June and July of this year, AppZen conducted a survey to understand the needs of our accounts payable (AP) and expense audit customers. Roughly half of them completed all 23 questions and spent an average of 11 minutes offering thoughtful feedback. Our hypothesis was that finance teams are struggling with manual tasks, especially those related to email, and we wanted to learn whether they're interested in the transformative potential of generative AI for finance. What we found may surprise you.
Generative AI is a form of artificial intelligence that learns from vast amounts of data and builds patterns that allow it to autonomously create content, such as text, images, music, and more. It then produces human-like responses in reaction to user prompts. It's one of the most exciting new technologies now being applied to finance. We wanted to know how it might help our customers.
Key survey findings
Security concerns
Finance teams expect a lot out of automation software. In 2022, Gartner survey data pointed out that finance leaders were willing to accept up to a 10% margin of error from a team member but only 5% from AI. Our survey data supported the idea that there is a trust issue when it comes to AI. Although people are open to using it in their daily work, there remains a lot of organizational hesitation around errors and security risks.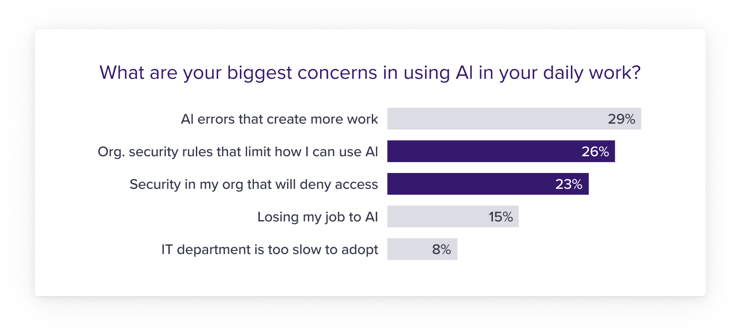 Almost half of respondents listed security as their primary concern. Nearly two-thirds of respondents shared that they must have IT approval to install web plugins such as Grammarly, Zoom, or a currency converter on their computers. Some said they are not allowed to install plugins at all. Around 20% felt their IT teams were too slow to adopt these new technologies, while others understood their organizations would likely not allow any AI tools. Overall, finance teams are searching for products that build and enforce AI they can trust.

Time-saving automation
Manual work is a time sink. Nearly two-thirds of our finance team customers collectively identified their regular work, including expense report management, AP invoice processing, and internal audits, as requiring the most manual work. Handling email is a big part of a finance team's job. Responding to internal questions and external inquiries, especially repetitive ones, is a headache our customers face daily, especially in companies where the internal mandate is to respond within one day.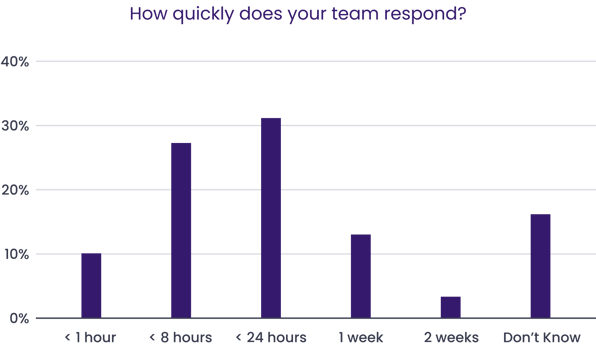 It's a task that they would love to automate with AI if they could. For example, understanding how to correctly create an expense report, clarifying questions about policy, and waiting for expense repayments are challenges for some employees. These then become stressors for expense auditors. Both expense and AP teams alike are spending, on average, around 7 hours per week on email alone.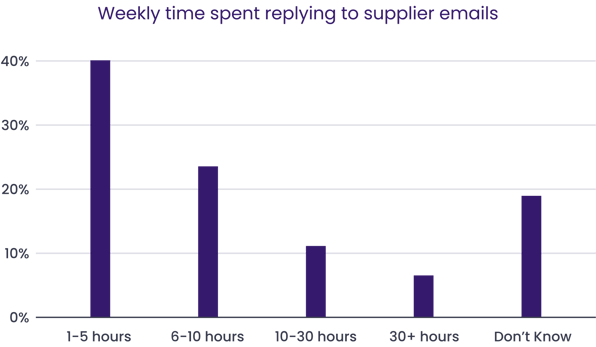 AP inbox management
For AP teams, interacting with suppliers happens in any number of ways. The primary mode of communication is through a dedicated AP inbox, followed by regular work email, and then a combination of these two along with phone calls and a supplier portal.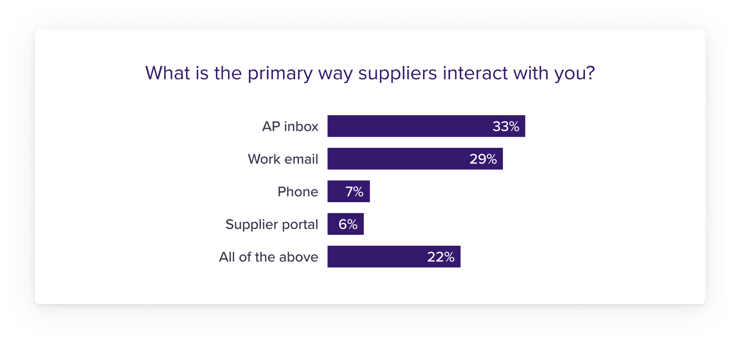 Approximately 58% of respondents manage an AP inbox, though how it's handled varies by company. About half use a single inbox and half use multiple AP inboxes for different requests. Three-fourths (75%) delegate work based on the email request, such as an invoice payment status inquiry. A team might even have a separate inbox for posting invoices for processing and another just for handling suppliers' questions. Over half of AP teams have anywhere from 2-5 people who handle email responses.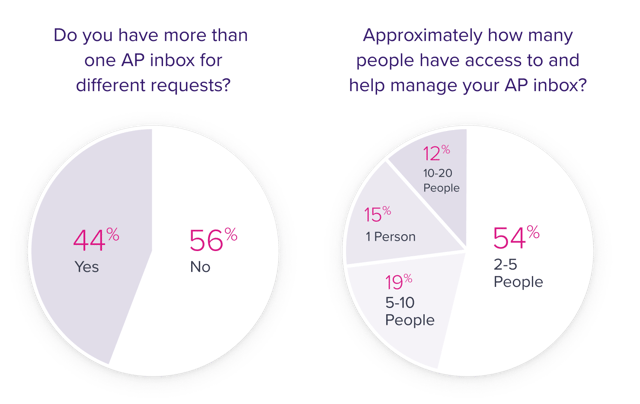 More than 60% of finance teams spend at least 8 hours a week just managing the operational side of their AP inbox (an email address used exclusively for managing invoices and communications between the AP team and its suppliers). That's an entire day lost to reviewing, handling, and replying to emails.
The human touch
As noted in the graph in the Security concerns section, above, only 15% of respondents were worried about losing their jobs to AI. They understand that AI can help with mundane, repetitive tasks, giving their teams an assistive boost rather than the boot. Case in point: nearly all respondents had heard of generative AI tools like ChatGPT and over half of them had used it, some on a regular basis. They recognize that AI can effectively complement human creativity and strategic thinking–it can't replace them.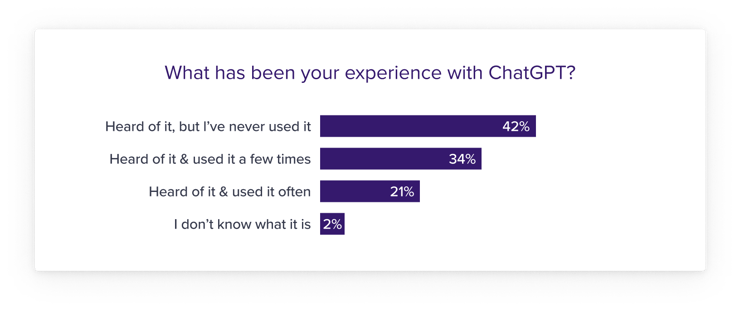 The AppZen solution: Generative AI for finance
Generative AI applied to finance gives you so much more than automation. With it, you can label, organize, and write accurate, data-driven responses to AP emails, saving hours of work. AppZen is meeting finance teams where they are, buried in their emails, with AppZen Inbox. It organizes your AP email inbox, processes supplier invoices, and responds to supplier inquiries and questions, leaving you more time for strategic tasks. It's a smart, secure solution tailored to the unique needs of finance professionals and it's revolutionizing the way finance teams process AP emails and documents.
Security and accuracy you can trust
Done right, AI can eliminate fraud, human error, and bias. AppZen Inbox prioritizes building and enforcing robust security measures that ensure end-to-end data protection, including anonymizing any data run through generative AI. It's a solution designed with finance teams' security needs in mind. Used with AppZen Autonomous AP, it also reduces the loss of institutional knowledge, such as when employees go on extended vacations or retire, so your organization keeps its data in-house, where it belongs.
Automate the mundane
AppZen Inbox takes the burden of repetitive tasks off your shoulders. This is especially true for those jobs requiring the most manual effort. Our AI allows you to focus on what truly matters. When email is the way you and your vendors communicate, automating your entire invoice processing workflow right from your inbox saves you hours of time. It reads, categorizes, and writes emails for you, so you feel less overwhelmed. Its generative AI includes all of the data you need in its straightforward, individualized responses.
Streamline AP inbox management
Managing an AP Inbox is a complex task, often involving multiple team members. AppZen Inbox provides immediate value where email is the primary mode of communication. It removes the challenge of delegating, categorizing, and tracking emails.
Our AI begins automating your end-to-end workflow the moment an email reaches you. With AppZen Autonomous AP, it processes invoices all the way to Ok-to-pay without any human touch. That includes 100% accurate invoice data entry, GL code assignment, and complex PO matching. It bridges the gap between your existing Gmail or Microsoft Outlook email and your ERP and P2P systems by generating data-rich responses from information taken directly from emails, attachments, and processed documents. You no longer have to continually shift between email and your accounts payable workbench in order to pull together the information you need to answer vendor questions.
Empowering, not replacing
AI is not about taking away jobs; it's about enhancing human capabilities. No software can truly replace your full reasoning capacity. What it can do, however, is remove the drudgery of mindless, repetitive tasks and manual work, to give you back the ability to work strategically instead of tactically. AppZen Inbox speeds up response times, giving finance teams an assistive boost. Ultimately, it creates the time and space for you to focus on the human experience, like fostering stronger relationships within the workplace and at home or developing new career skills that help both you and the business to grow.
Generative AI is making AP easier
The results of AppZen's survey paint a clear picture of the challenges and opportunities in the world of back-office finance. From security concerns to the time sink of manual work, there is an obvious need for innovative solutions. AppZen Inbox acts as your valued business partner, automating repetitive tasks, enhancing security, and streamlining communication. The use of generative AI is just one way we're transforming finance operations. AppZen is constantly building tools to give you the accuracy and efficiency you need most.
Discover the power of generative AI for finance today. Learn more about AppZen Inbox.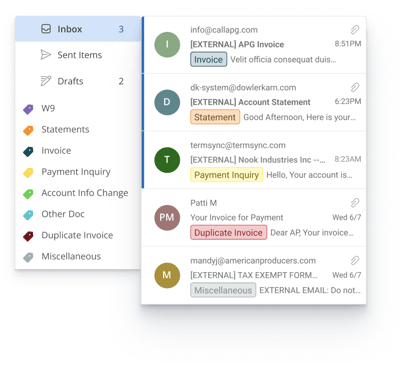 Get the latest in your inbox
Subscribe to the AppZen blog and never miss a post!