Why finance leaders choose Spend Audit
Find duplicates in less
than 30 minutes
Identify potential duplicate spend across expenses, card data, and invoices within all of your systems, prior to payment. Unlike analytical duplicate detection tools, finance AI models read and understand purchases found within receipt images and invoice documents, and easily find potential duplicate transactions within minutes of entry.
Detect significantly more risk using AI understanding of unstructured data
Simple data capture systems can't read the complex, "unstructured" data residing in the images and text found in expense receipts. Finance AI understands both the content and the context of invoice line-items, receipts, Level 3 card data, and payments transactions. From this, it can detect unauthorized expenses, purchase policy avoidance, and non-compliant spend.
Monitor continuously for maximum sanctioned entity compliance
Flag debarred suppliers and individuals across global, country, and industry-specific sanctioned entity and persons lists. Maintain a constant watch for violations of regulations such as anti-bribery, FCPA, SDN, OFAC and other legislation.

Customize AI models and workflows to suit your needs
AppZen Spend Audit is built on our Mastermind AI platform, which allows you to create custom AI models and automations to fit your organization's unique policies and processes.
Identify suspicious spend data patterns and anomalies
Detect potential fraud and misuse through spend anomaly detection, which is hard to identify manually. Ensure compliance with corporate policies across all forms of spend, such as AP invoices, T&E purchases, P2P, and ERP systems.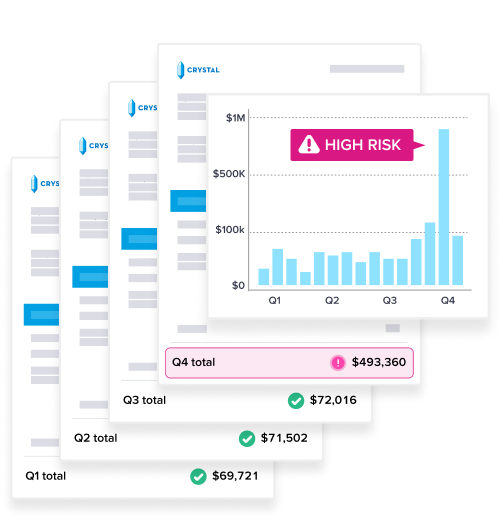 Gain visibility into total spend
Create a single, unified view of P-Card, T&E, and AP spend across all systems and providers, with finance AI that can uncover spend data hidden inside invoices, receipts, and card transactions.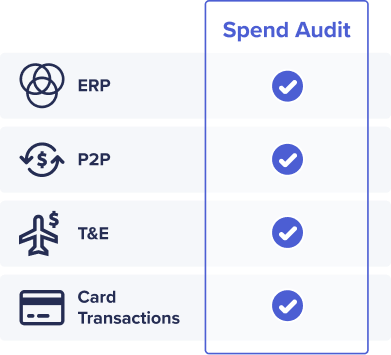 Improve your reporting and spend analytics
Self-service and end-user analytics allow stakeholders to review and act on spend transaction data. Powerful dashboards for spend and compliance are pre-built with the capability to drill down into individual transactions. Dashboards and charts can be changed and customized, where needed.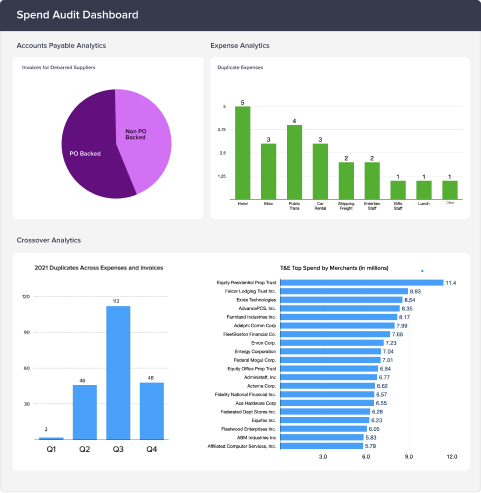 Easily integrate and reduce the time to value
Out-of-the-box connectors with all major ERP, P2P, and T&E applications, as well as card providers, speed up and simplify onboarding without consuming IT resources. Open API and file-based CSV integration capabilities are also available, where required.
See Integrations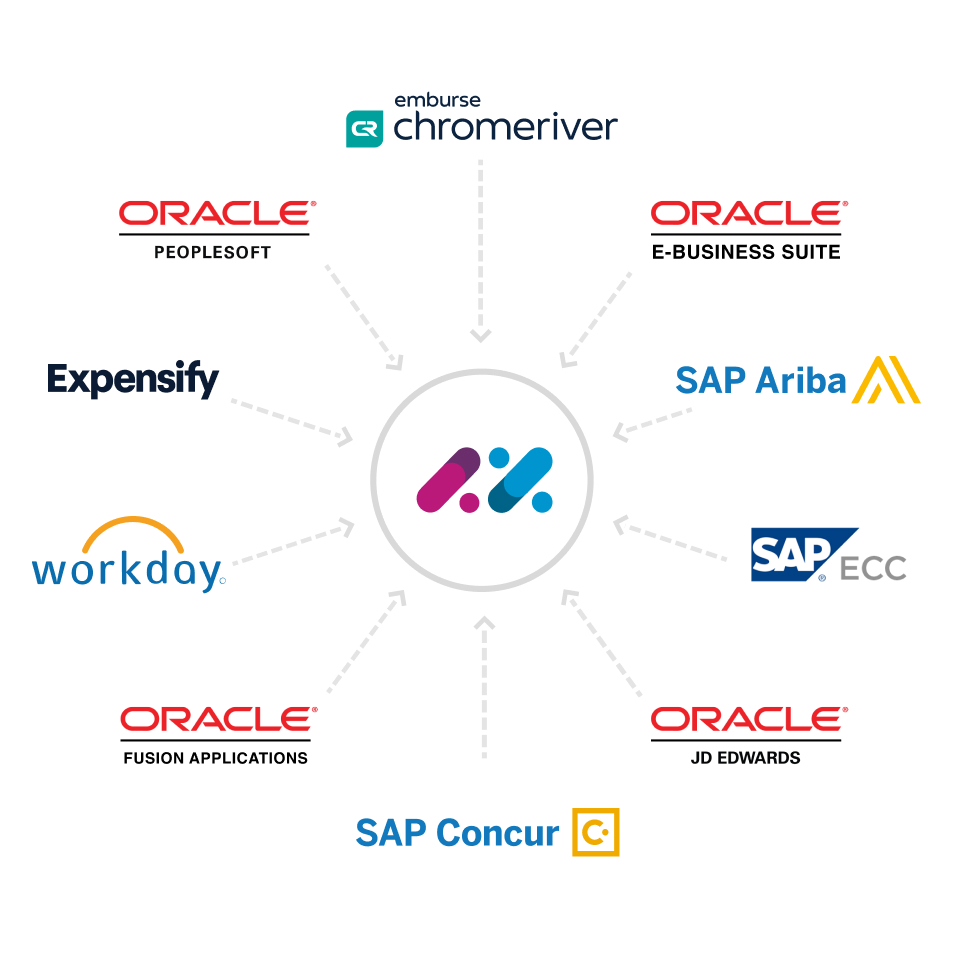 "

We've seen team members be more cautious when submitting expenses and paying more attention to the details.

— Michael R

T&E Program Administrator
Schedule a demo, today.
Contact us to set up a demo of our platform with one of our friendly enterprise account executives.
Schedule a Demo