Fast, accurate, touchless: a radical change for non-PO-backed invoices
100%
Accurate entry and accounting of invoices
15 MIN
Time to process with NO human validation
Get AP free trial
GET YOUR POTENTIAL SAVINGS REPORT
Back to ROI Calculator
Artificial intelligence that gets your GL codes, assignments, and allocations right - guaranteed!

We have a complex chart of accounts. Getting things coded to the right place can be challenging for the accounting team when it comes to reclassification."
Director, Accounts Payable
Challenges with your current invoice process


Every organization has a different set of business units, chart of accounts, and business practices. Only your accounting team knows, from its years of experience, how to correctly assign GL codes and approvers to invoices.

Your AP team reads and interprets your invoices and determines accounting codes based on several factors:
Understanding every line detail in your invoice
Knowing who is requesting the purchase, including employee ID and name
Locations, shipping address, billing address, street numbers
Historical knowledge from experience and practice with past invoices


Gathering this information during invoice entry is challenging, time-consuming, and error-prone. Companies have tried to address this issue by writing detailed Standard Operating Procedures (SOPs) and rules for AP staff. And invoice approvers from business teams are often asked to fill in information they are not usually equipped to provide, which is a poor use of their time.


How finance AI is a radical change to processing non-PO-backed invoices


Artificial intelligence that can process an invoice autonomously must be able to read an invoice in PDF format and enter the information on it correctly. It must also ensure that its predictions of the assignment of entities, business units, cost centers, account codes, and allocations are accurate and do not require any human review.

AppZen's Autonomous AP AI models are purpose-built to understand invoice documents, spend taxonomies, vendor information, and accounting patterns. They are specifically trained to understand your company's business practices, chart of accounts, and the institutional knowledge that resides in AP staff and business units. It does this by analyzing the historical processing of invoice documents and accounting. AppZen's AI models can learn from historical data in a matter of hours and can GUARANTEE 100% accurate code assignments on invoices, so no human review is required.

Autonomous processing of non-PO invoices means:
Processing invoices with GL code assignments in minutes
100% guaranteed accuracy
No human review from start to finish
Hard dollar savings with Autonomous AP


Finance teams are increasingly being asked to do more with less as staff reductions and a difficult economic outlook become the norm. The must-have for immediate cost-savings and increased efficiency is AppZen's proven AI solution.
Challenge
A leading, national lawn care services provider needed 13 FTEs to manually process over 20,000 non-PO-backed invoices each year. With 250 locations, correctly assigning GL codes and appropriate entities for all cost centers proved to be a challenge.
Solution
In the first 9 months after AppZen Autonomous AP integrated with their JDE instance, this customer achieved 70% autonomous GL code assignment for their invoices, saving over 1700 hours. Now, only 3 employees are needed, allowing the rest to be assigned to more strategic positions.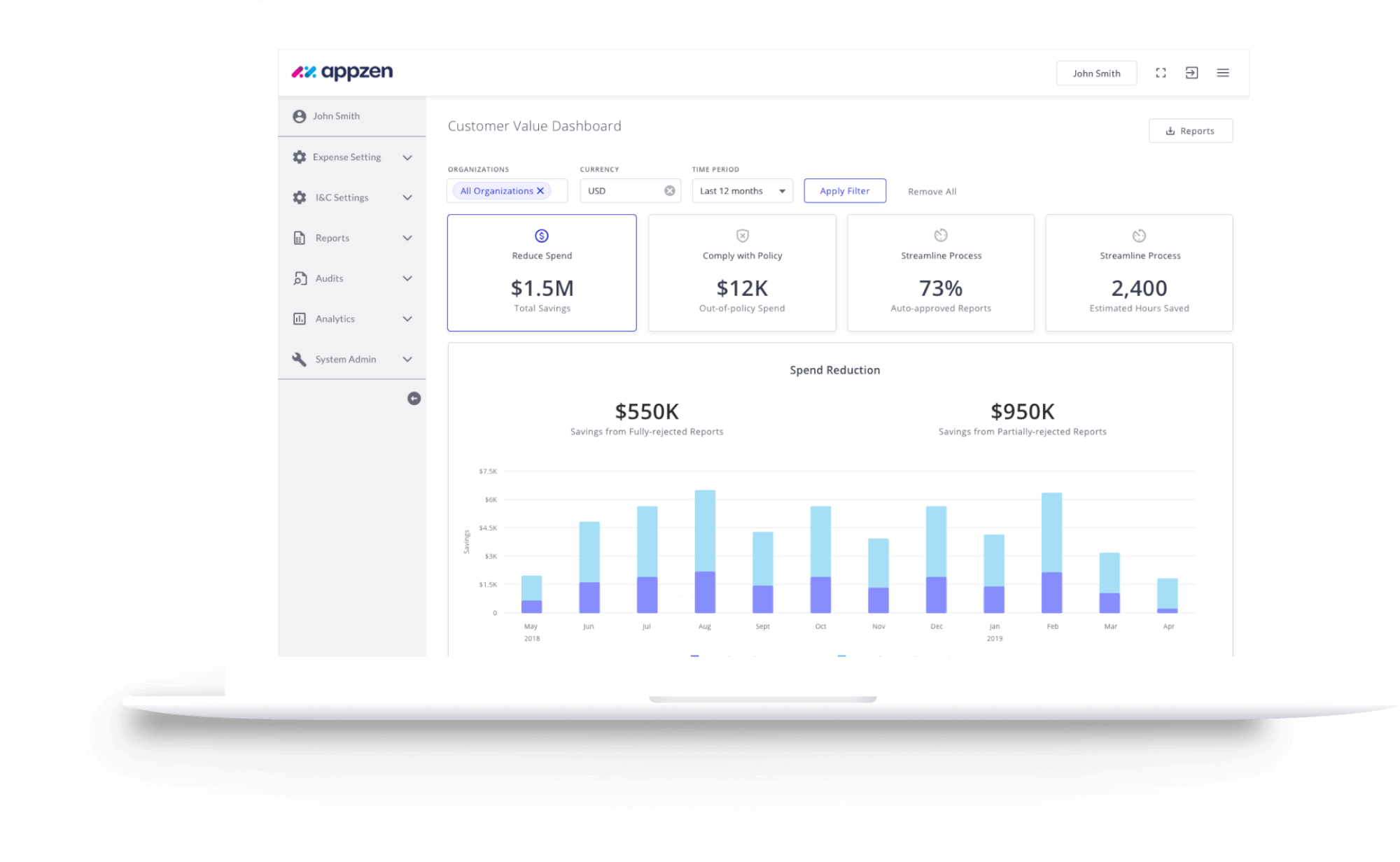 Schedule a demo, today.
Contact us to set up a demo of our platform with one of our friendly enterprise account executives.
Get a demo