Some companies allow employees to purchase gifts for themselves or business associates within a given dollar amount. As part of the process, they require a gift approval form. This App allows customized gift approval forms and flags expenses when the gift form is not submitted or the gift amount exceeds a given threshold.
Monitor gift expenses
Flag configured expense types as high risk when a gift approval form is not attached
Train the system to recognize and read customer-specific gift approval forms
Flag expenses as high-risk if the spend goes beyond a predetermined amount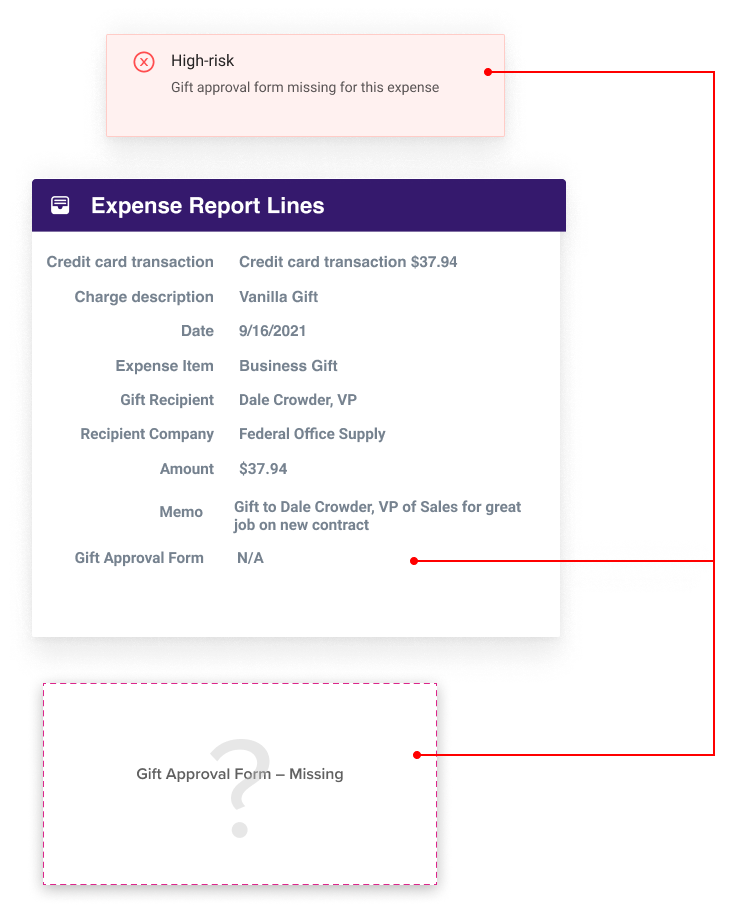 Want to know more about the
Gift Form Check Standard App?